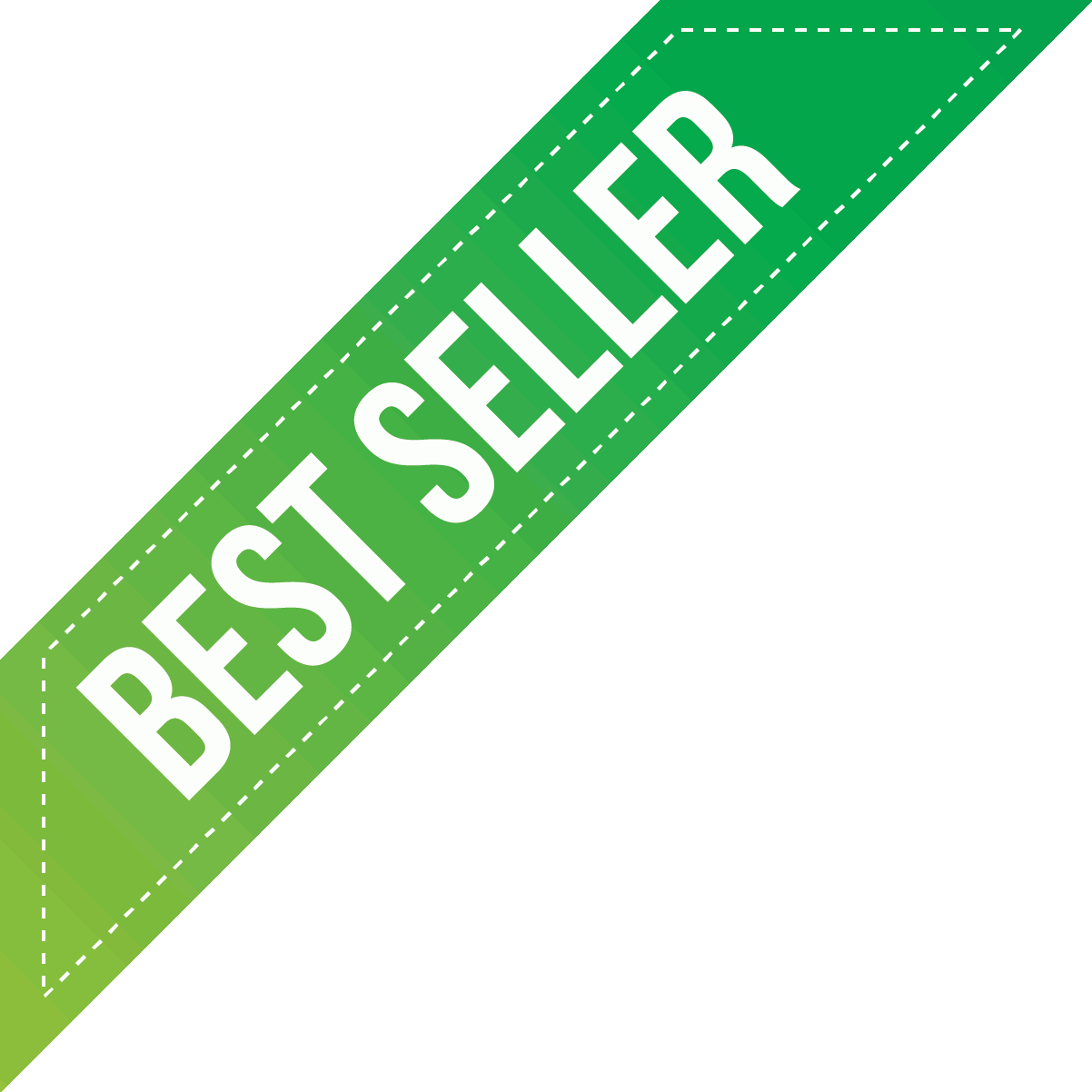 Odoo Power BI Direct Connector
Validity: Lifetime
Users : Unlimited
Odoo Power BI Direct Connector
Connects your Odoo directly to Power BI Desktop
This module works on Odoo Sh as well

Demo
Watch how to connect Odoo with PowerBI
Key Features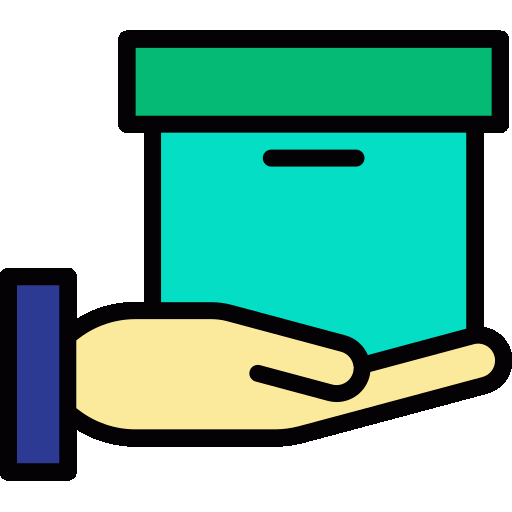 One Time Purchase
No yearly license model. Buy one time and use for unlimited users.

Get all your Odoo data in Power BI
You get to see ALL your Odoo data in Power BI (even custom modules data)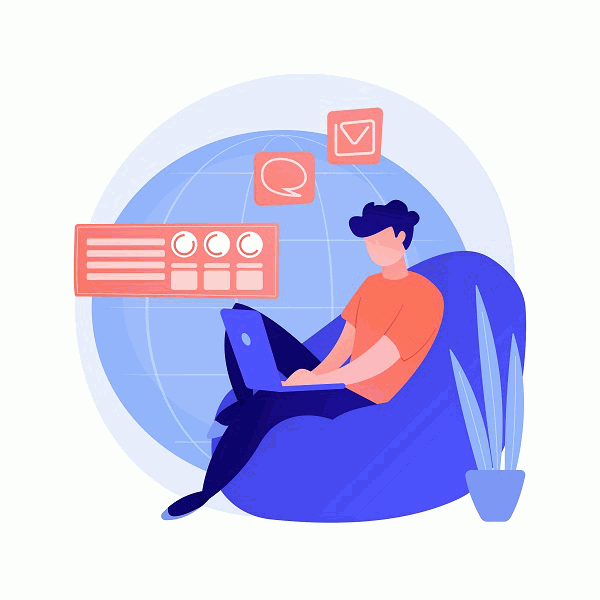 One Click Setup on Windows System
One click setup on Windows with Secure and Signed Connector EXE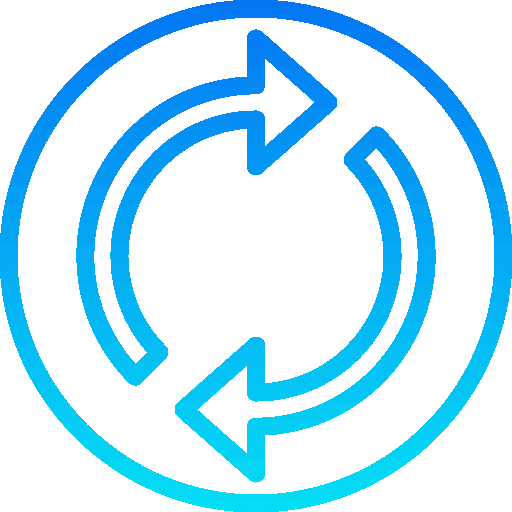 Single Click Refresh
Refresh any data change in Odoo from Power BI Desktop in a Single Click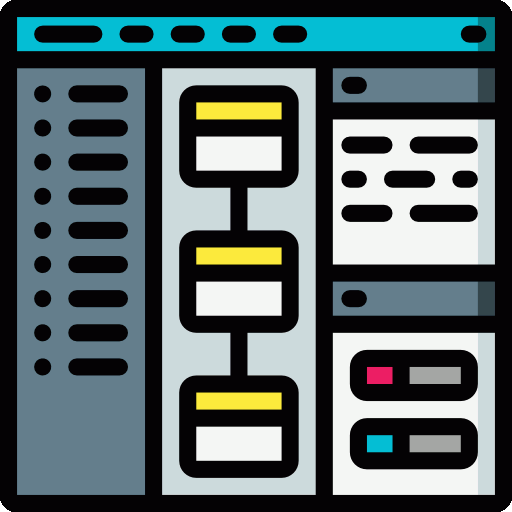 Flexible Table Selection
Select as little and as much Data/Tables you want to load.
Secure Connection
Unique token based connection with your Odoo, hence no security risk
Time to load data
Connector performance in loading data directly from ODOO to PowerBI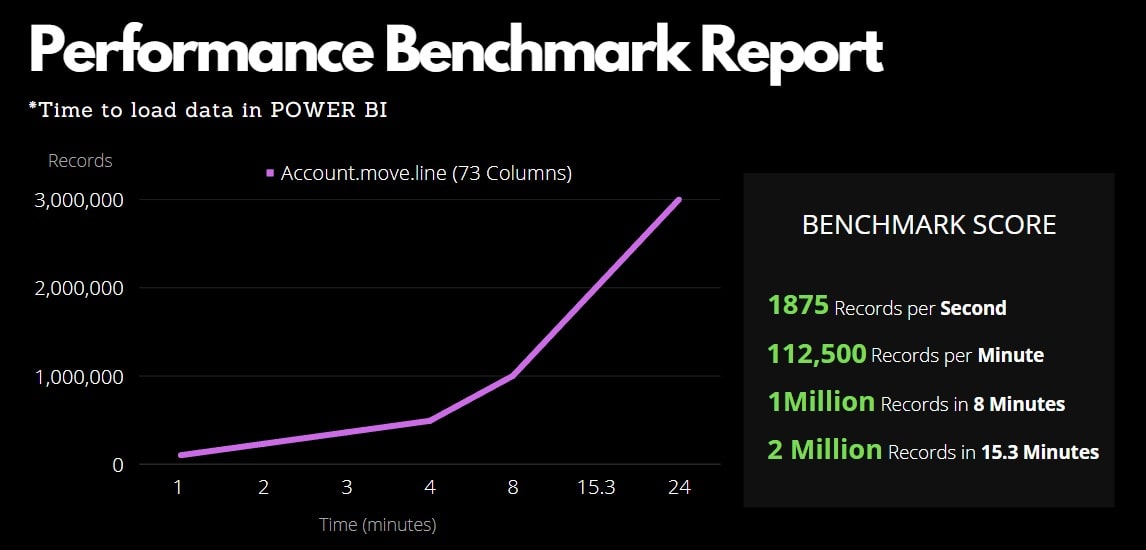 Note :

This connector is direct connection of Power BI Desktop with your Odoo Server. We have used T2.MEDIUM server for this test, transfer speed can be significantly fast depending on your server configuration. Tables with fewer columns will take only fraction of what above benchmark shows. Even if you have a HUGE DATA this connector can load it without failing or without missing a single record.
Highlights
Getting Data From Odoo To Your Power BI Desktop
Pricing
Power BI Direct Connector
Odoo Power BI Advance Connector
Schedule Automatic Refresh
Configure Gateway & Publish Dashboards
Custom
Looking for Something Else? We can help!
Discuss with Techneith's Technical Team
Techneith welcomes all comments and willing to discuss any query you have
Comment:
odoo Connect
can connect with odoo Saas?
iqbal nurhabib
On April 18, 2023, 2:23 a.m. GMT
Reply:
Please give more details on info@techneith.com.
Techneith
On April 18, 2023, 2:48 a.m. GMT
Comment:
TECHNEITH Power Bi Odoo Connector trial & Pricing
Dear TECHNEITH , i came upon your connector from the Odoo marketplace , i would like to know if its possible to provide me a trial version or you get into a call with me to demo the connector ? also who should i contact to buy it ? and what are the steps ?
Ahmed Abuhaimed / aabuhaimed@wisys.com.sa
On March 22, 2023, 11:50 a.m. GMT
Reply:
Yes, you can get a trial to try the connector on your Odoo before buying by clicking "Request Free Trial" at top of the page. Also to directly buy the connector click "Buy Now" at the top. You can reach us at info@techneith.com
Techneith
On March 22, 2023, 12:26 p.m. GMT
Comment:
Trial version?
Hi, this looks great! Can I give it a trial run on our test Odoo environment?
Ralph Ooyevaar
On March 13, 2023, 11:50 p.m. GMT
Reply:
Absolutely. If you are planning to buy, we can provide you with a trial of the connector. You may submit a trial request or contact us directly at info@techneith.com
Techneith
On March 14, 2023, 5:14 a.m. GMT
Comment:
Discussion needed
I want to have a call to clarify if this connector is useful for my use case.
Richard
On Feb. 28, 2023, 4:24 p.m. GMT
Reply:
Hi Richard, We would be happy to discuss your use case. Contact us at info@techneith.com so that we can schedule a call.
Techneith
On Feb. 28, 2023, 4:32 p.m. GMT
Liked Techneith PowerBI Direct Connector? Leave us a comment down here
Similar Products
Customers also viewed these Odoo Products
Get In Touch
We are eager to discuss your bussiness needs, and answer any question you may have.
Contact Us