Tableau Odoo Direct Connector
Technical Name:
tableau_direct_connector
BUY NOW
Available in version:
12.0
13.0
14.0
15.0
16.0
SALIENT FEATURES

One Time Purchase
No yearly license model. Buy one time and use for unlimited users.

Get all your Odoo data in Tableau
You get to see ALL your Odoo data in Tableau(even custom modules data)

Publish your Data sources and worksheets in other Tableau products
Our connector allows you to publish and schedule refreshes the datasource and worksheets to Tableau cloud and Tableau server

Single Click Refresh
Refresh any data change in Odoo from Tableau Desktop in a Single Click

Flexible Table Selection
Select as little and as much Data/Tables that you want to load.

Secure Connection
Unique token based connection with your Odoo, hence no security risk.
Time To Load Data
Connector performance in loading data directly from ODOO to Tableau Direct Connector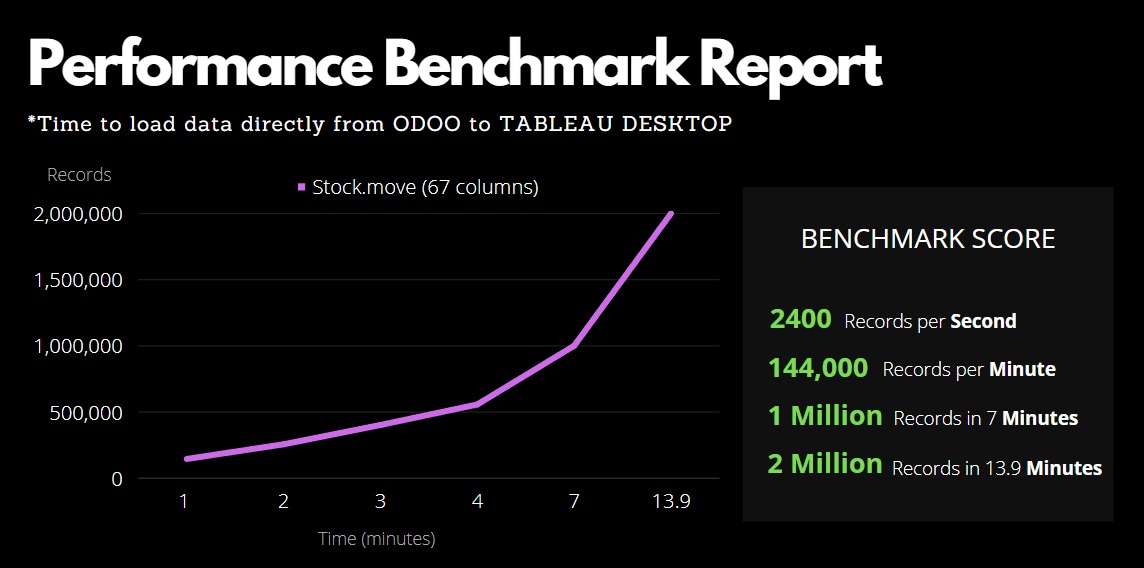 Note : This connector is direct connection of Tableau Direct Connector with your Odoo Server. We have used T2.MEDIUM server for this test, transfer speed can be significantly fast depending on your server configuration. Tables with fewer columns will take only fraction of what above benchmark shows. Even if you have a HUGE DATA this connector can load it without failing or without missing a single record.
SCREENSHOTS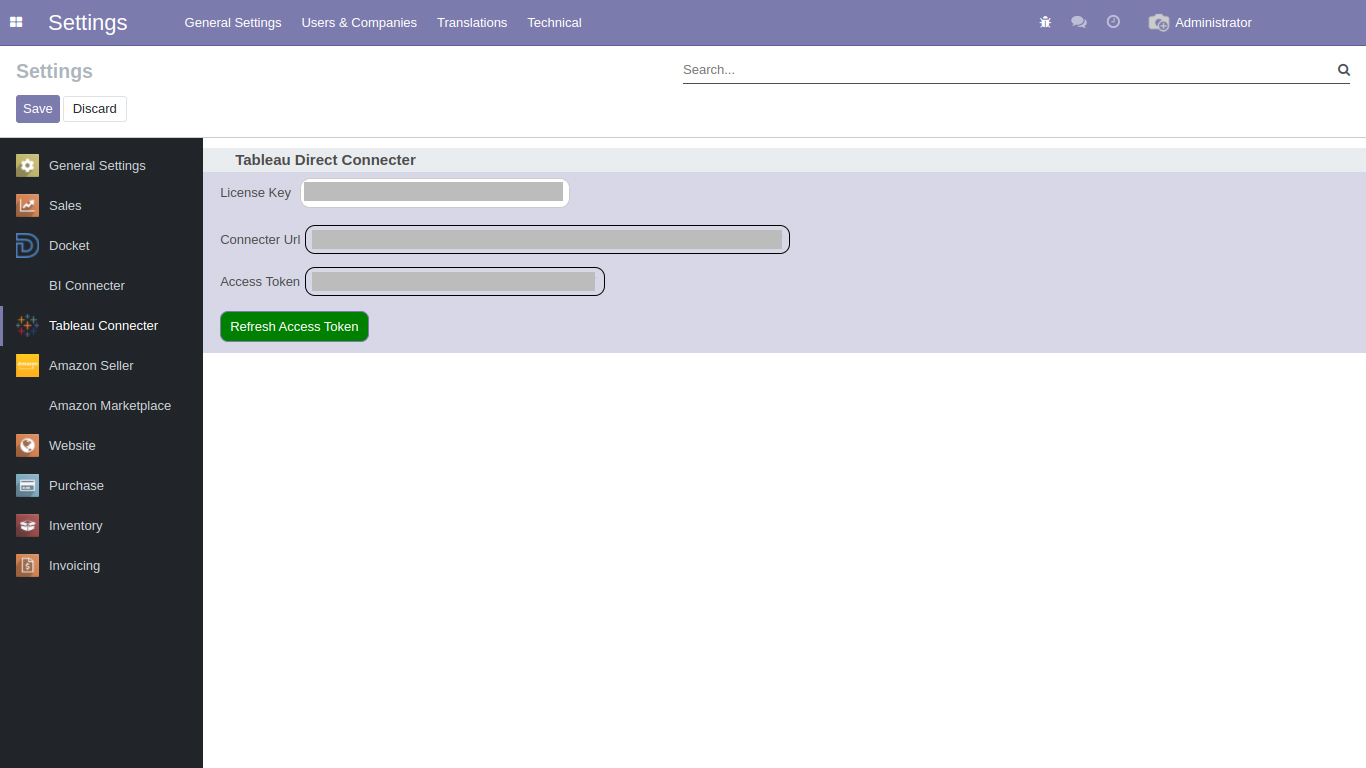 Save License Key & Generate Token
After Successfull Connection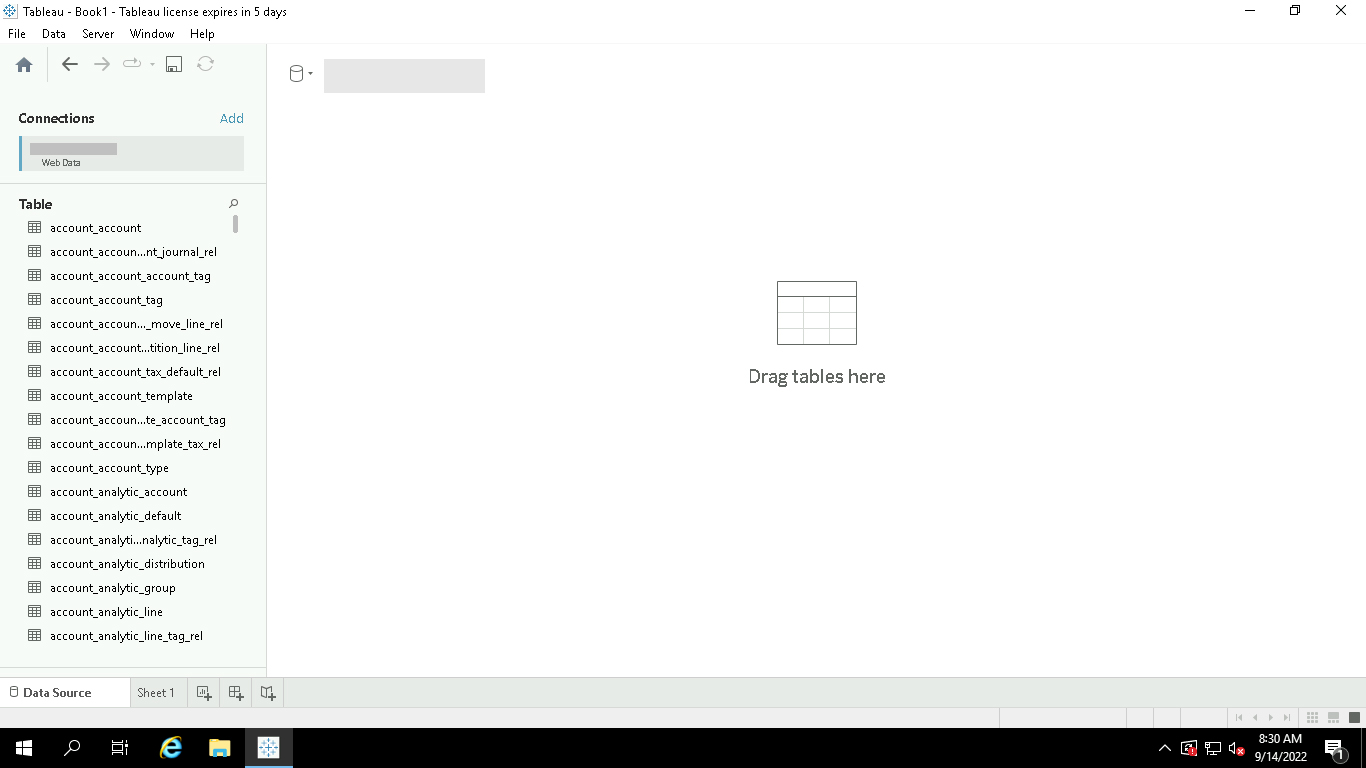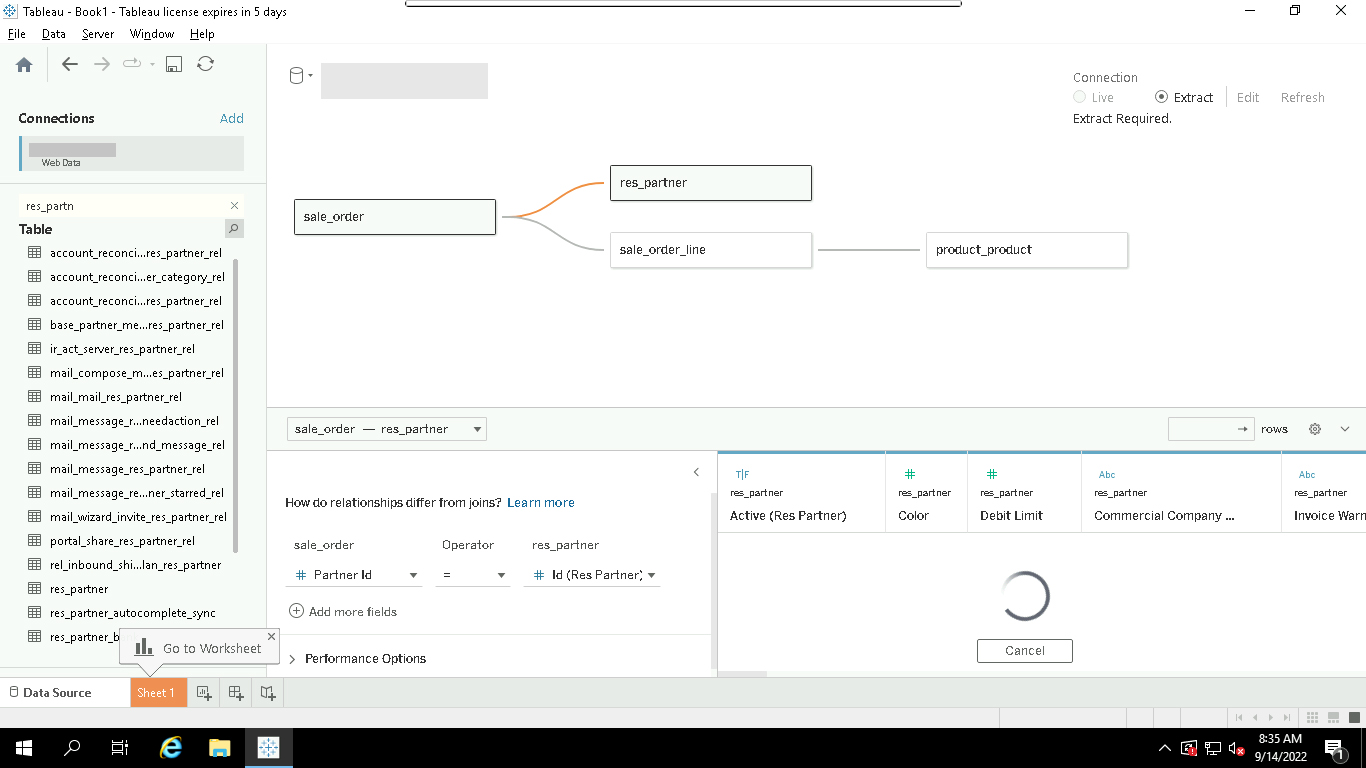 Loading Extract data for Join
Showing Preview After Extract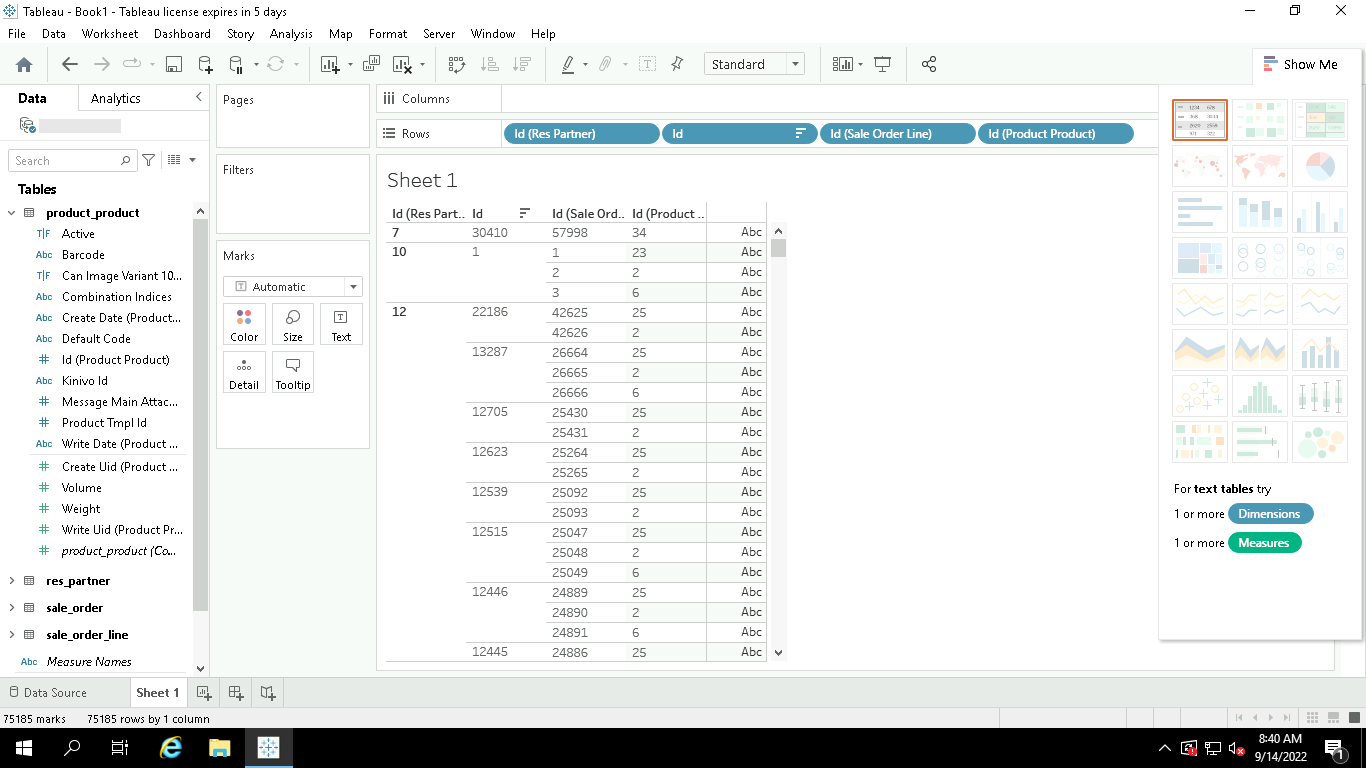 Loaded Data in Sheet
Visualize your data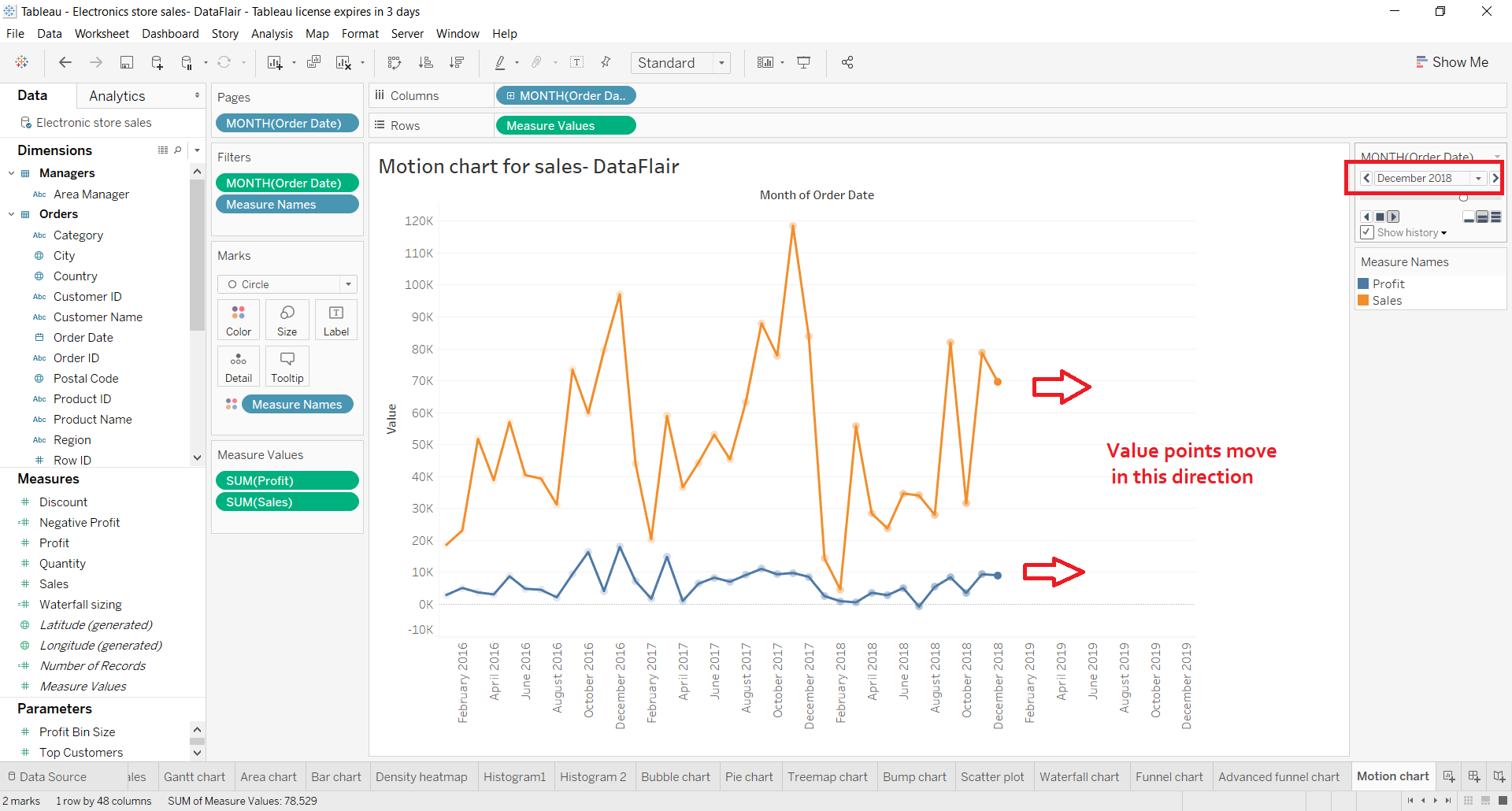 Our Happy Clients & Their Experience With Us


Si estás buscando una forma de conectar tus datos de Odoo a Tableau, dejame decirte que ésta es la mejor solución, con éste conector tendrás acceso a todas las tablas, de todas las aplicaciones de odoo.
Great app and very quick and helpful support.
I have used this connector and its serves the purpose. great connector to have with my app.
Similar Products
Customers also viewed these Odoo Products